Master and Youth Classes
Take advantage of these special classes
Master Classes
Each Saturday during the Heinz Poll Summer Dance Festival, local residents can take advantage of Master Classes, led by the Artistic Director of each company, or a member of the featured dance company.
Class times are from 11:00am to 12:30pm and are limited to 30 students.
Classes are held at the University of Akron Center for Dance and Theater in Guzzetta Hall, Albrecht Studio, 135 E. Buchtel Ave. (parking in visitors deck). The cost, due at time of the class is $10.
For more information you can contact: Jane Startzman at 330.990.5263 or JaneStartzman@gmail.com
Dance Company and Dates
Neos Dance Theater - July 22
Verbs Ballets - July 29
GroundWorks Dance Theater - August 5
Urban Bush Women - August 12
---
Free Beginners' Youth Classes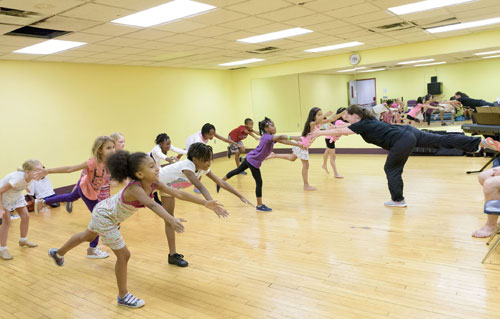 As part of its outreach program to neighborhoods in which the performances occur each week, the City and the Margaret Clark Morgan Foundation are supporting free "Beginners Dance" classes in four community centers each week of the festival. Instructors who have been part of Ballet Excel's "Reach Out & Dance" program in the Akron Public Schools will use elements of dance foundations in ballet, jazz and hip-hop to create new dances. Children eligible for the free classes are those going into the 2nd, 3rd, and 4th grades. The classes will be held during each week of the festival - Tuesdays, Wednesdays, and Thursdays from 10:30 – 11:30 am:
July 18 – 20 - Northwest Community Center
July 25 – 27 - Firestone Park Community Center
August 1 – 3 - Reservoir Park Community Center
August 8 – 10 - Balch Street Community Center
On their first day, instructors will build a dance vocabulary, and teach different methods of dance creation on days two and three. Children will mimic the different styles and techniques they will see performed on stage. During the weekend, the beginner dancers will get a backstage tour. All classes are taught by professional dancers. The sessions are free, and no prior experience or advance registration is necessary.